Lunchio [Responsive website]
Invite colleagues and pre-order / pay lunch separately. Responsible for… User flow in collaboration with Product manager Wireframes User-Testing User Interface Design Interactive Mock-ups Project duration: 460 hours (Nov 2015 - September 2016)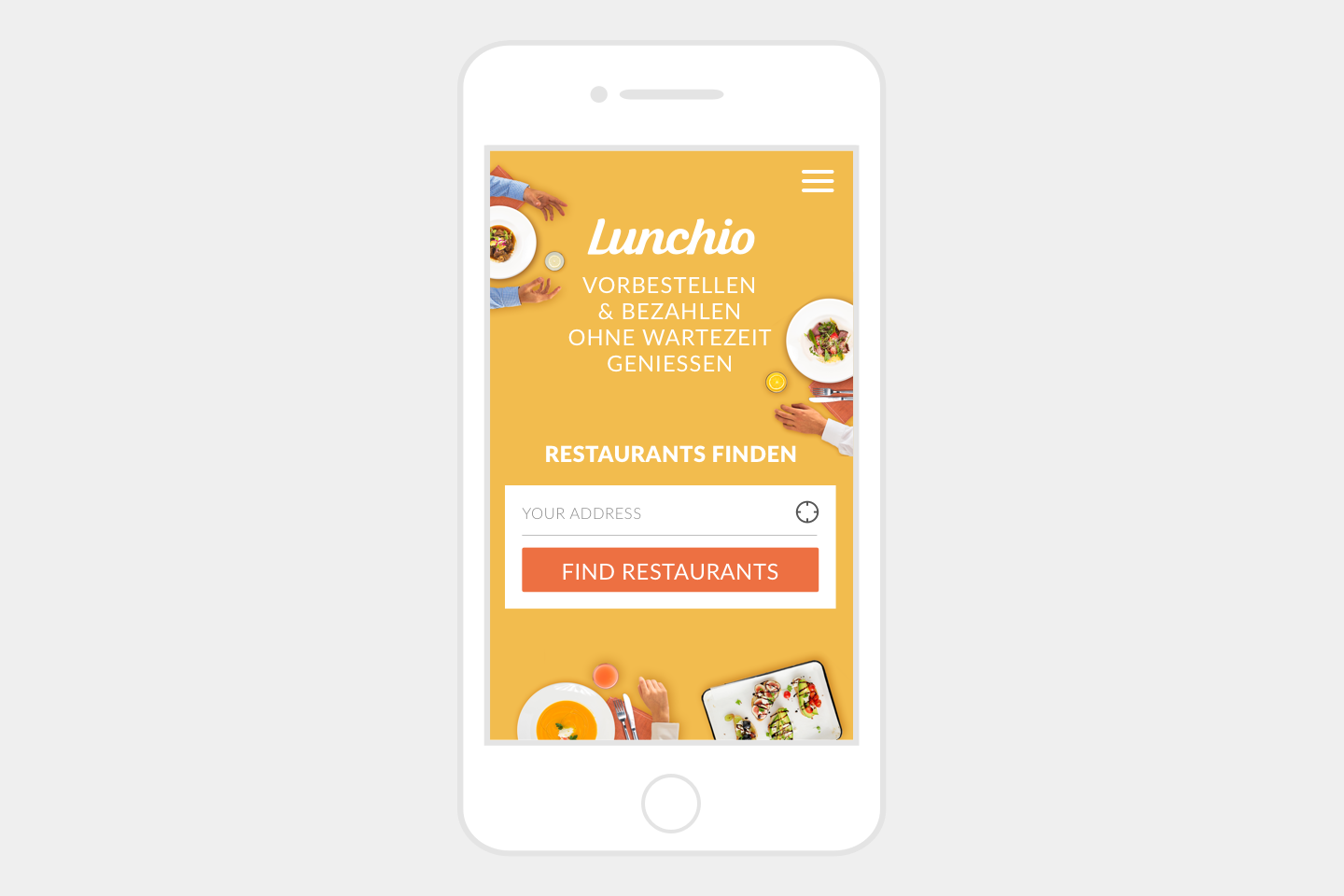 RESTAURANT OVERVIEW WITH FILTERS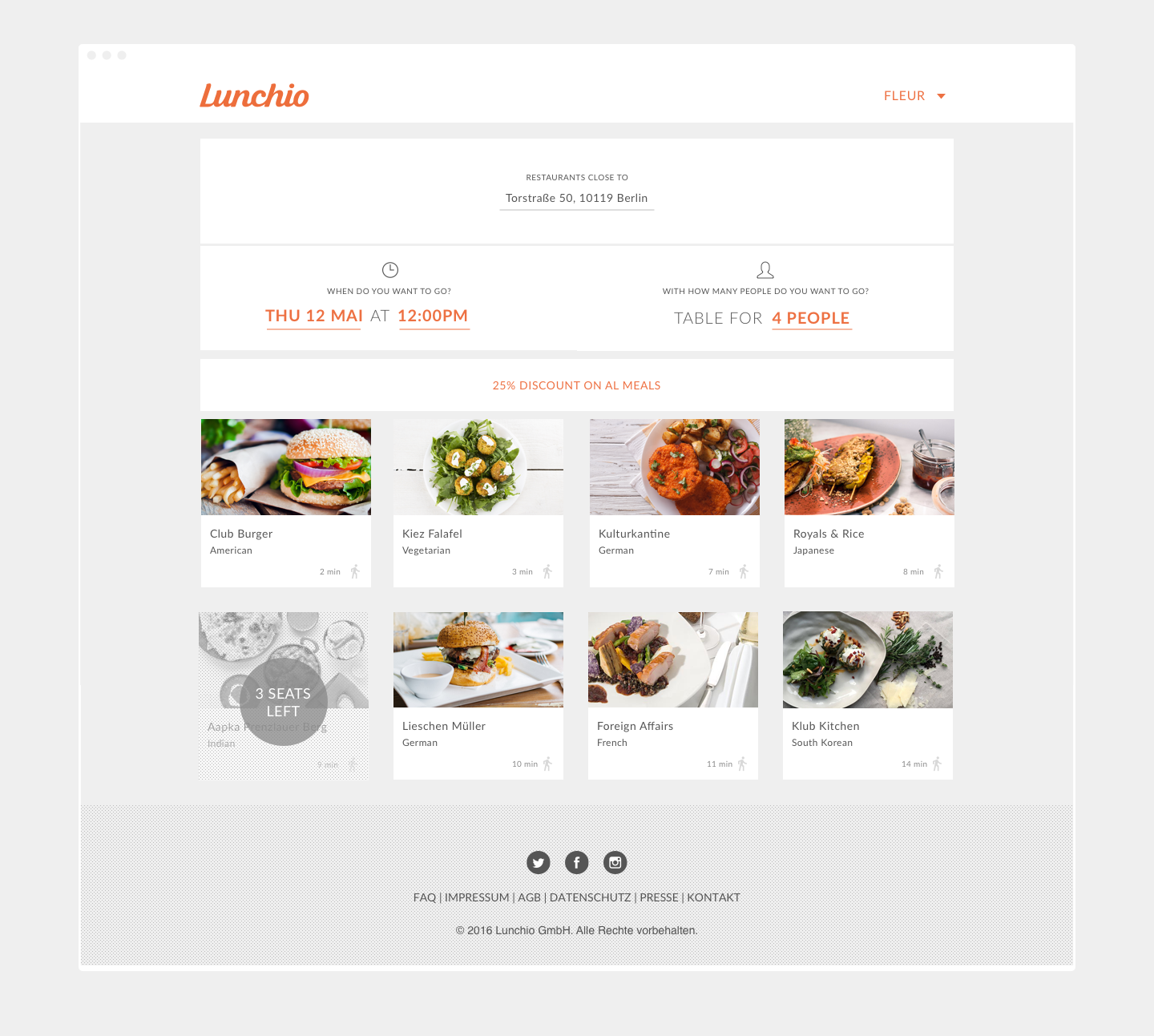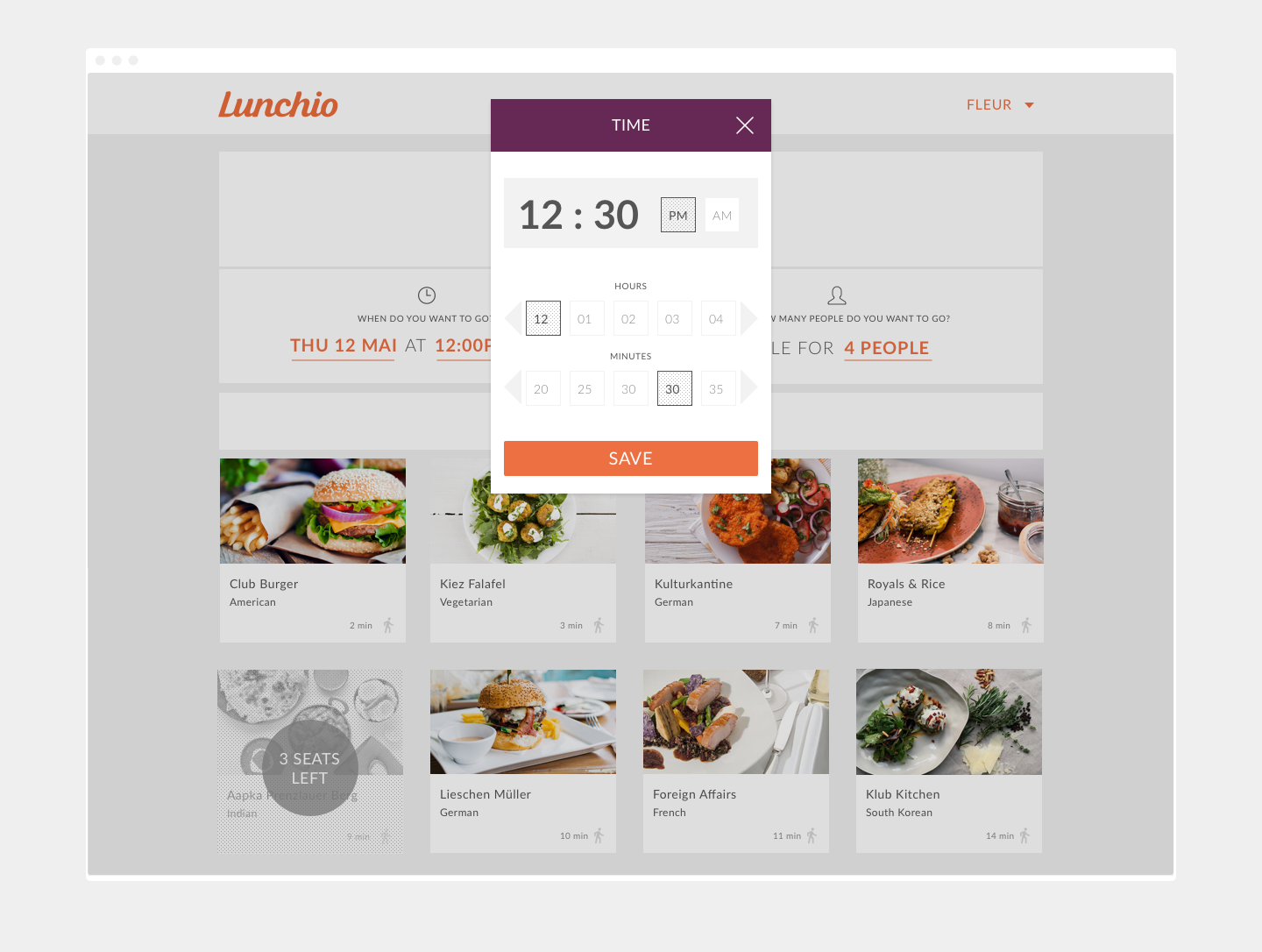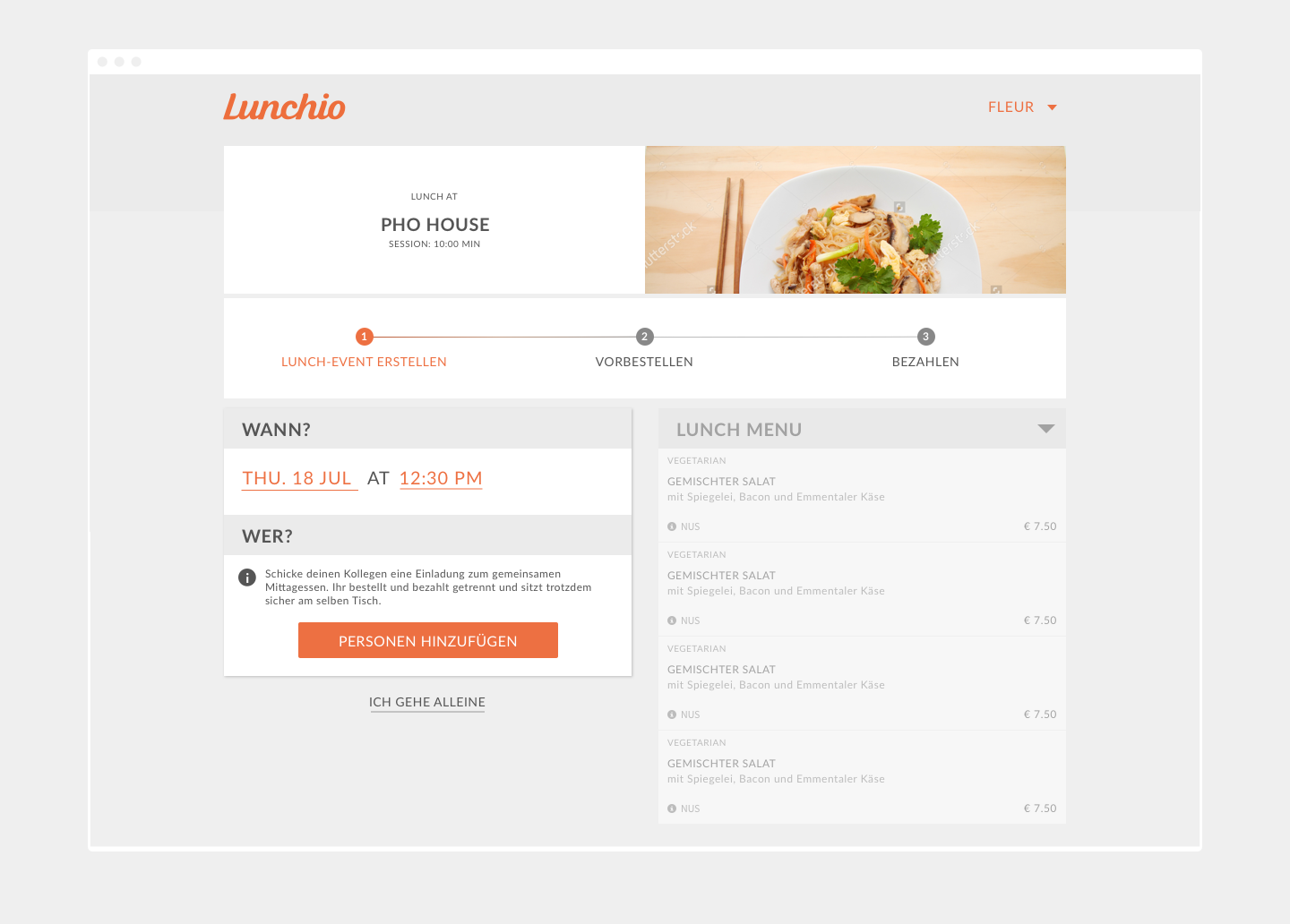 CREATE LUNCH EVENT
the challenging part of this project was the fact that we want the user to invite their colleagues first,  and then order their food. 
as the main point of the company is to create a social experience outside the office . We iterate several times by adding the 1-2-3 steps on top and instead of having two buttons: 'add people' + cta: 'confirm' we combined the cta into 1 button: 'add people'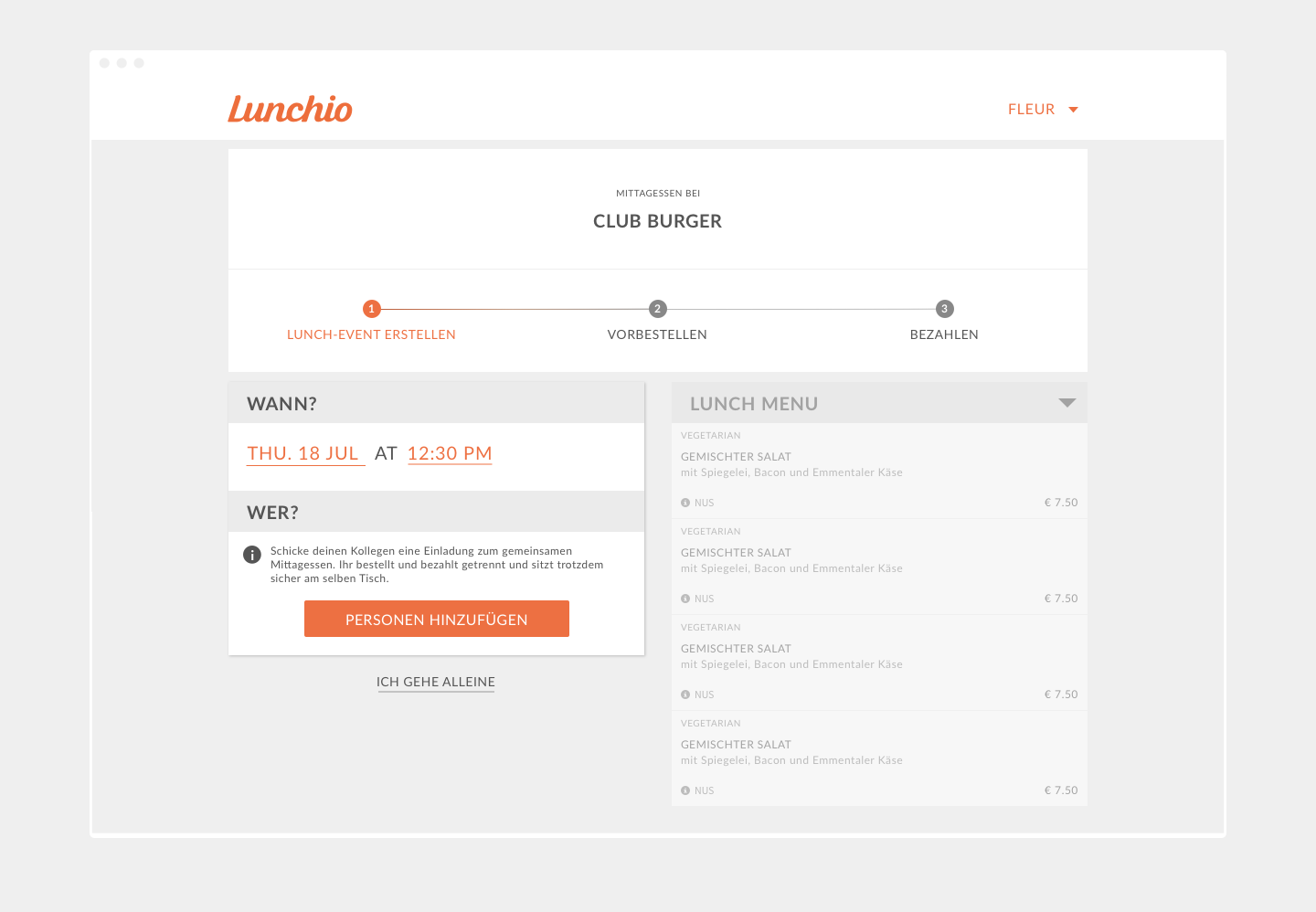 MOBILE VIEW
This was one of the 1st websites I worked on where mobile-first didn't really apply. As people in the office ar 99% ot time behind a big screen. The responsiveness of the website was also the biggest challenge. we ended up creating a slightly separate view for small and big screens.