original website

The original website was already a few years old and expanded with content without having a concept for structuring the content. Menu items leading to different websites, menus changing location on the pages, menus with a lot of sub-menus, Separate Italian website embedded instead of translated version of the original content, etc.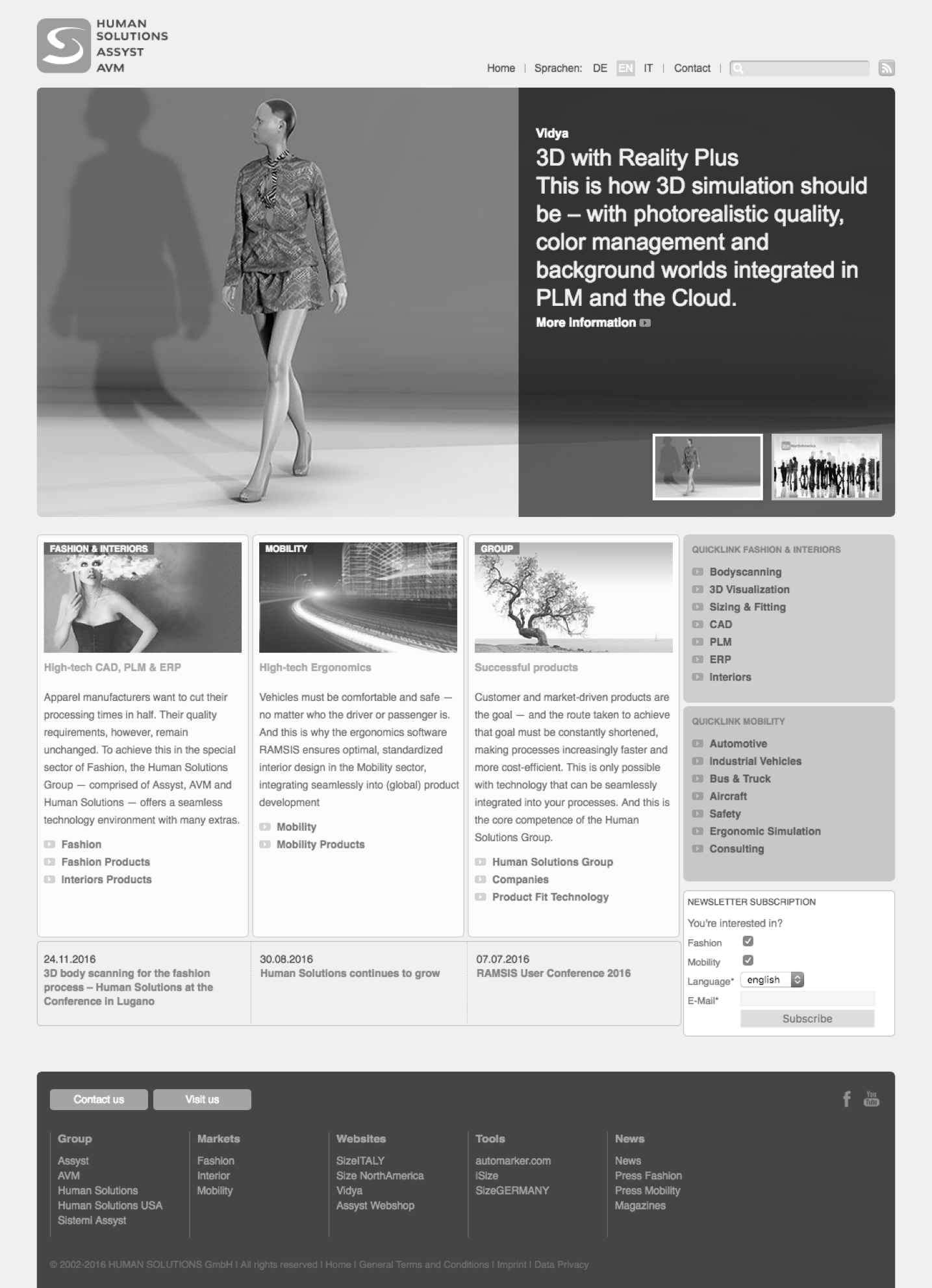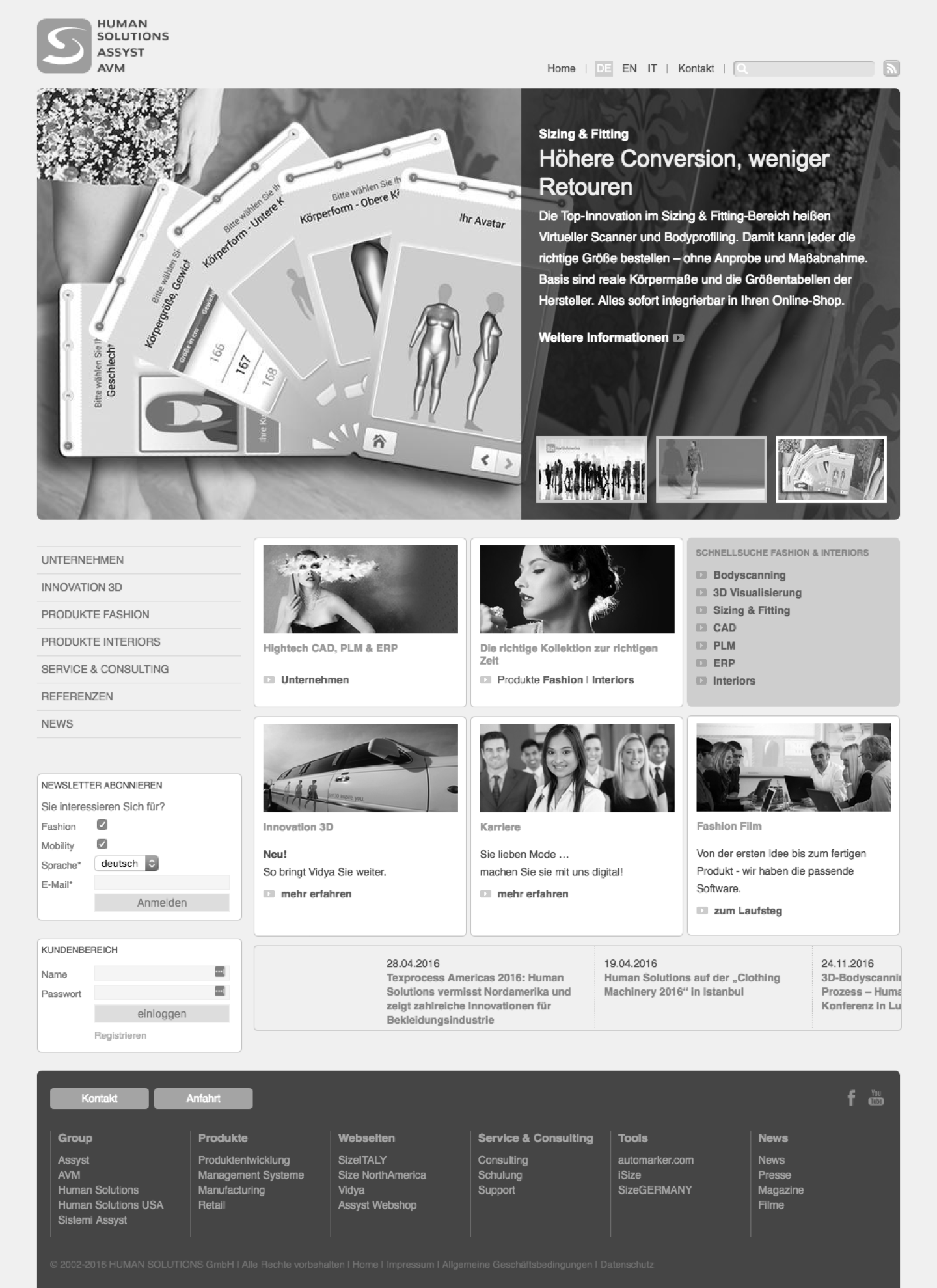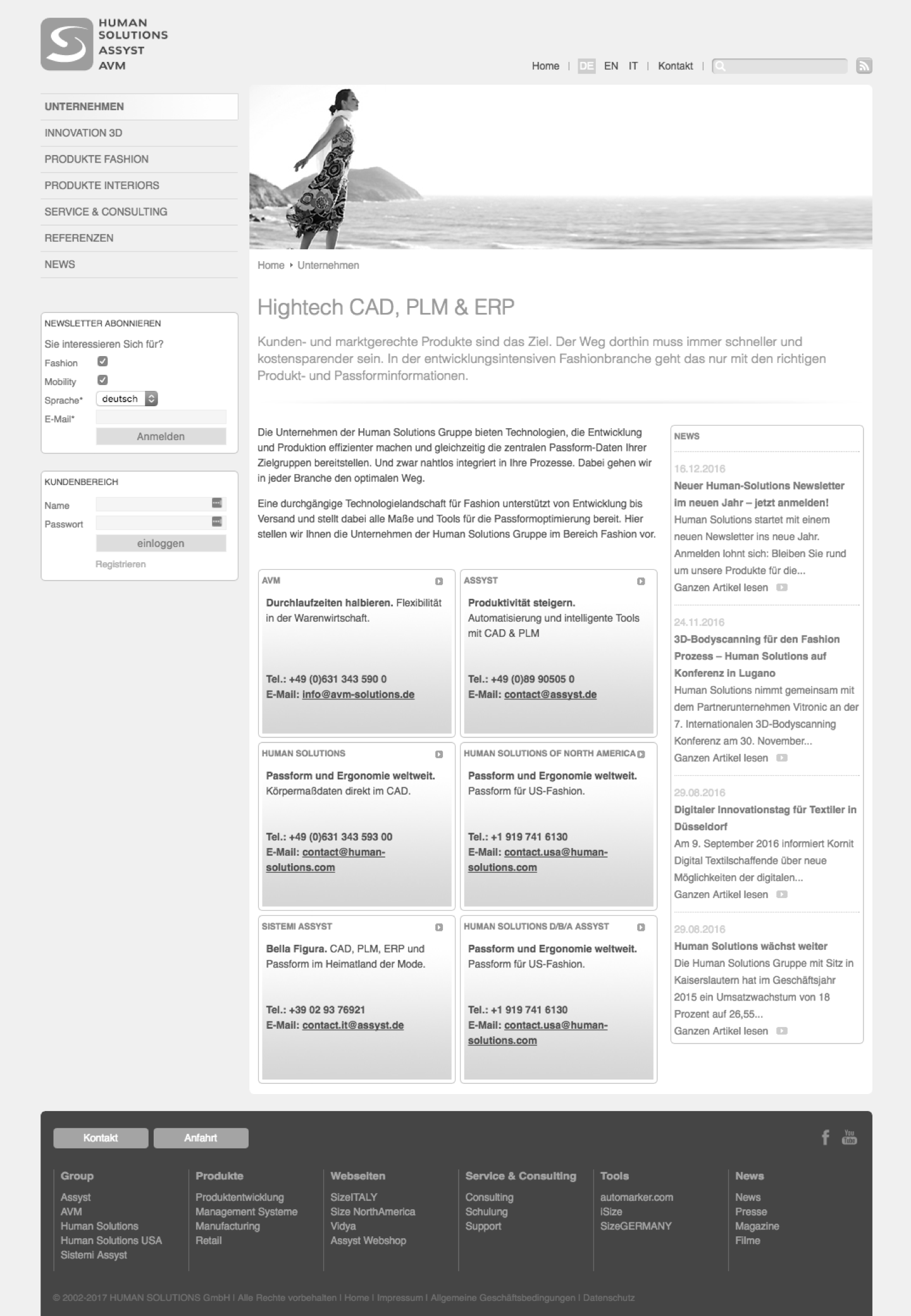 inventory

Trying to create a Sitemap of the original website. (Slickplan)
The back-end structure had been changed several times, creating random page ID's and made it for example impossible to find all the pages related to fashion.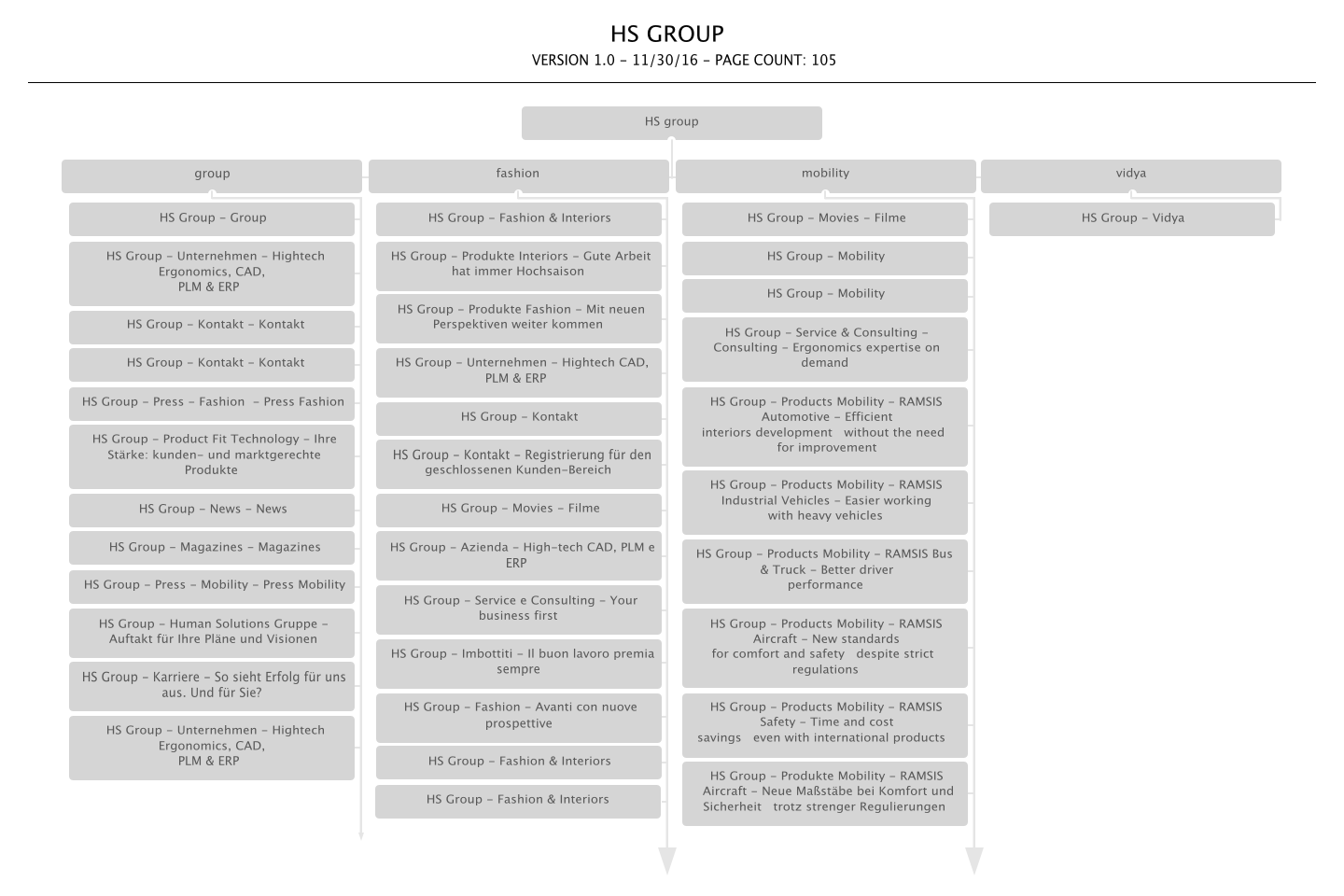 Website content structure

Structuring the website menu content using a simple excel sheet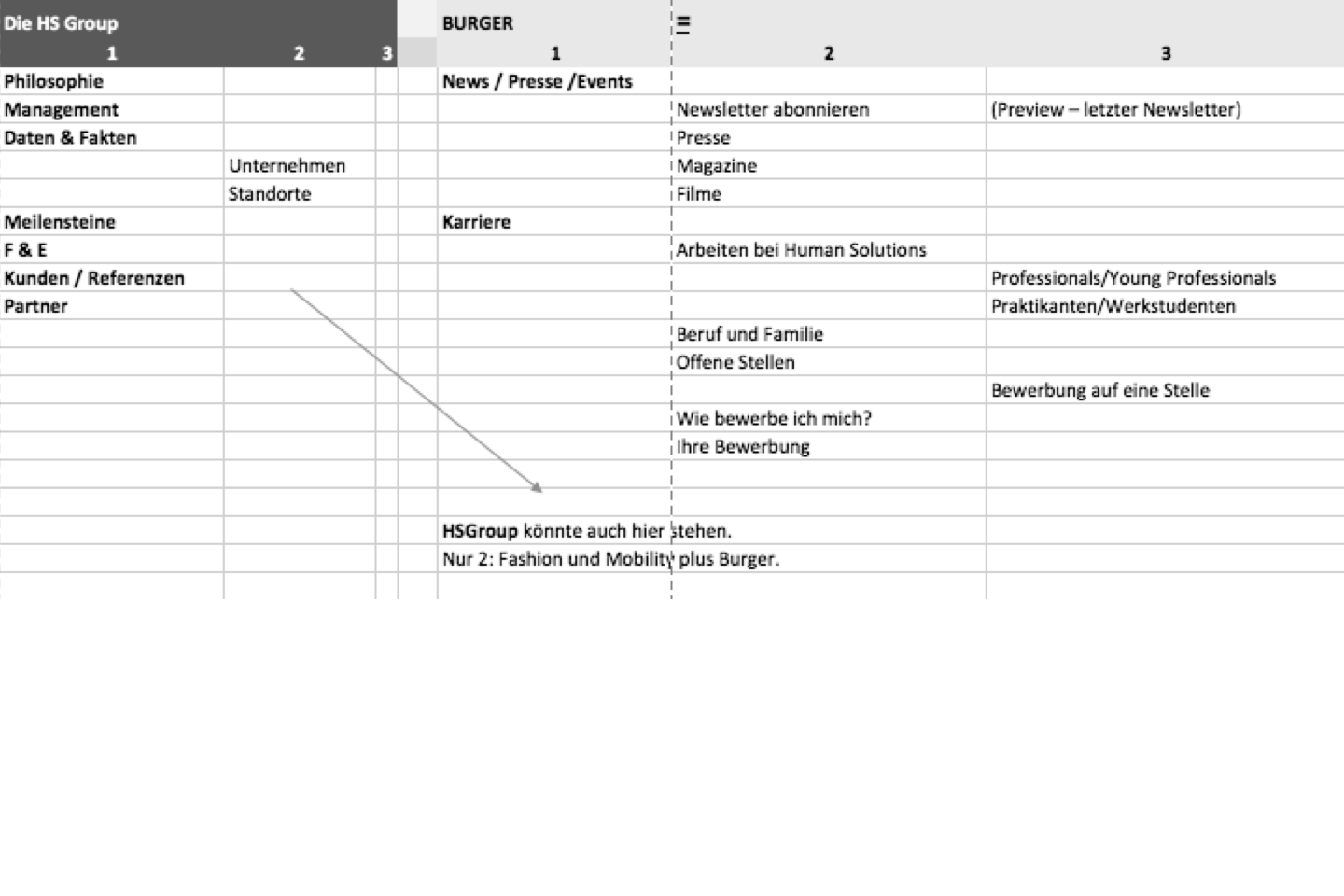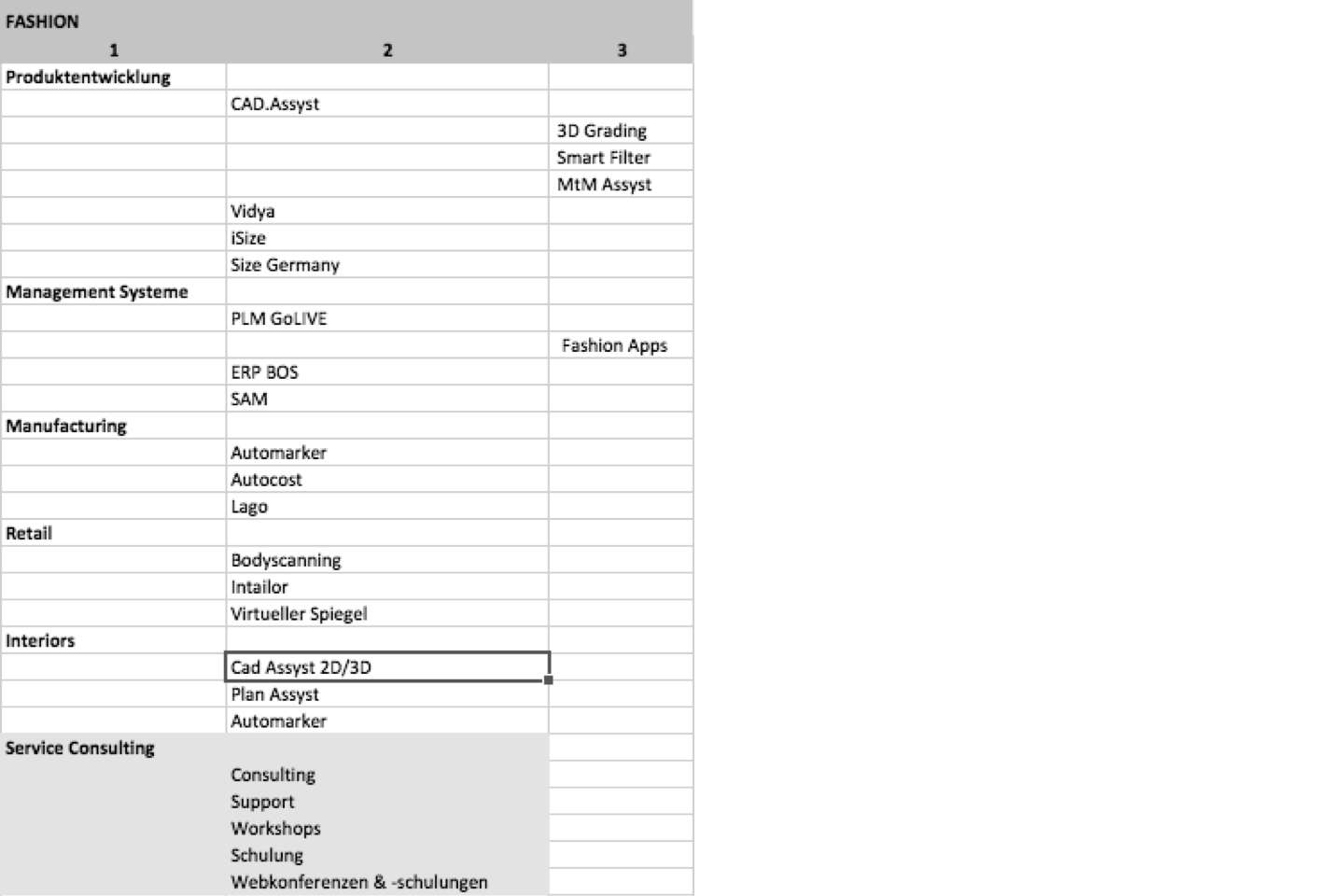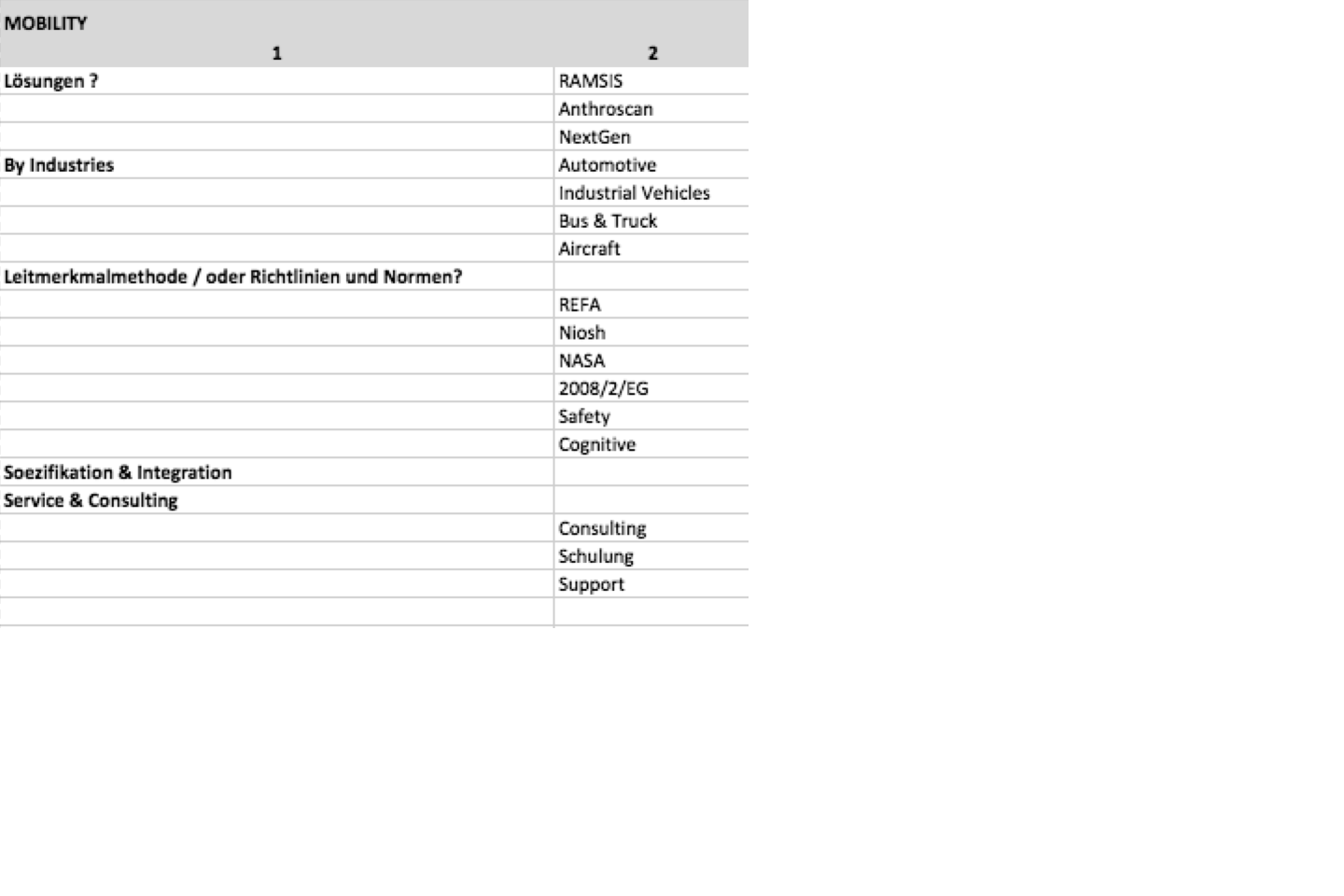 1st Mockups
The first few screens to use as a template for all the content across the website.